Growing hydroponic lettuce is one of the easiest and best way to start out hydroponic gardening.
If it's done correctly, within a short period, you will notice that it is fun, easy and quite productive.
If you are not knowledgeable about it, hydroponic gardening is the method of cultivating a crop, usually under shelter or indoors, by using artificial growing conditions.
In the beginning, it can appear to be a troubling and complicated process, but this isn't necessarily the situation.
Hydroponic setups can be simple or as complex as you want, and a basic system is usually well within reach of anybody with some basic DIY expertise.

Lettuce is a simple-to-grow all-round plant that can ensure you get great results when grown in soil, as long as you keep pests off it.
This is where growing lettuce hydroponically will make perfect sense and will be a terrific first task for any hydroponic setup.
Lettuce hydroponics will typically look after themselves and do not need a lot of nutrients as other heavy feeding plants like tomatoes.
It's obviously, still always a great practice to check out your growing hydroponic lettuce plants every day for any pests or other problems, though these problems are considerably decreased with hydroponics, particularly indoor hydroponics.
Actually, the only issue you could come across when growing hydroponic lettuce at home is size.
Lettuce that's fully grown can get quite large, and if your container pots are not large enough, there might be problems with regards to top-heavy pots toppling over or even roots getting strangled, based on your hydroponic lettuce system setup.
N.B:
-Check lettuce for signs of downy mildew, powdery mildew or gray mold, and get rid of any infected plants.
-Water that's heavily chlorinated at times leads to issues with lettuce.
You should use lightly chlorinated city water or well water.
Best variety of Lettuce to grow
Lettuces are often characterized by their leaf type or head formation.
While crisphead is without a doubt the most popular staple kind grown in the US, it's not yet regarded as profitable or suitable for typical hydroponic lettuce production.
The other primary categories of lettuce types may be grouped as follows:
Lettuce blends/mixes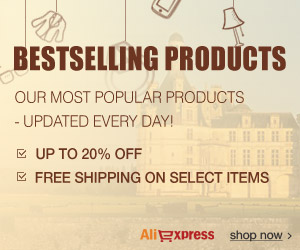 A blend of several of the above varieties, these are usually purchased as pre-mixed seeds and are usually grown combined with other leafy greens for baby salad mixes.
This category of lettuce is gaining reputation as a marketing variety for restaurant sales and local farmers markets.
Cos or Romaine:
These varieties of lettuce are usually a robust 8 to 12″ tall and upright growing with thick ribs and tightly folded, spoon-shaped leaves.
Often darker green on the outside, the interior leaves are mellow to light green/white.
Romaine varieties of lettuce are grown for their baby leaves for salad mixes.
Bibb, Boston, or butterhead:
This kind is undoubtedly the main greenhouse kind overall.
As a delicate variety, on the outside butterhead is soft, loose, and ruffled green and on the inside, it's creamy-colored to light green.
It's almost solely grown to full-head size for harvest.
It is the second most frequently grown hydroponic lettuce variety behind the Butterhead.
Many sub-categories are included with the "leaf" lettuce, like multileaf, lollo, oakleaf, summer crisp (somewhat of a cross between true looseleaf and crisphead, often known as Batavia/French crisp).
These varieties are available in an array of colors, sizes, shapes, based on preference.
How to Grow lettuce hydroponically

Ensure that the pH remains between 5.5 and 6.5
The pH level of a plant describes how basic or acidic it is and will determine whether or not it can correctly absorb the nutrients available to it.
Regularly examine the pH with a cheap paper strip test and ensure it is a little acidic to nearly neutral to get the best hydroponic lettuce production.
Buy both down and up pH adjusters that, when put into your reservoir, can return the pH to the right level.
---
Best Grow Tent To Use.
You can purchase a grow tent to grow your lettuces.
Let us review the best grow tents you can pick in your local store or on Amazon.
Apollo Horticulture 48"x48"x80" Mylar Hydroponic Grow Tent for Indoor Plant Growing
No products found.
This grow tent is well-made and user-friendly. Those that have used it state that it leaks minimal light, if any, and seems quite sturdy. This Mylar Hydroponic Grow Tent is just over 6-1/2-feet tall and comes with a square shape, which measures four feet per side.
There's a duct and power cord openings with drawstring closure socks, 2 reach-in windows, 1 step-through main door, and three ventilation ports with covers. The tent's interior is covered using tear-proof Mylar, which reflects approximately 97 percent of light.
This helps to keep your plants healthy and reduce your power bill. The zipper tracks are double-stitched into the fabric so are unlikely to tear. No tools are needed for setup.
There is a detachable floor tray, which allows for easy cleaning, which also makes this growing tent all set for hydroponic growing. This product comes with full instructions for assembly.
Features and specifications:
Detachable food tray
Size 4′ x4′ x6'8″
400D fabric density
Double-stitching canvas zippers and canvas
Steel interlocking frames and poles
Pros:
Great ventilation.
It is strong, sturdy and creates an ideal environment for marijuana plants.
Highly reflective and no light leaks. You can forget about light leaks and rest easy since it is highly reflective.
Cons:
Assembly can be a little bit tricky and hard.
---
MARS HYDRO Grow Tent, 48″x48″x80″ Reflective Mylar Hydroponic Indoor Growing Tents with Observation Window

This grow tent provides you with 16 sq.ft. of space to grow plants. You can grow about 9 – 15 cannabis plants in it
Features:
Reflection:
This product comes with a Mylar coating interior that's 95 percent light reflective, and also helps prevent the escape of light.
Structure:
This cannabis grow tent has an ergonomic design and is simple to assemble, meaning you don't need any tools. Water can be held for three days without leaking thanks to the Mylar floor tray.
You get a viewing window with a tight seal as well. All the vents are double sleeved and circular in this cannabis grow tent. You also get venting holes to permit more light to enter or connect exhaust fans.
Package:
The package consists of:
1 4X4 grow tent
Tool Bag on Internal Face
2 Adjustable Rope Hangers
1 Detachable Floor Tray
Pros:
Rectangular mesh air vents with Velcro covers
Seven vent ports
Simple setting up and dismantling
Easy observation window
Detachable floor tray
Cons:
It's bulky and you may require help to set it up.
Click here to get the best prices
---
Amagabeli 4×4 Hydroponic Grow Tent for Indoor Plant Growing 48″x48″x80″ with Removable Floor Tray

The Amagabeli 4×4 Hydroponic Grow Tent is great for growing indoor plants in confined space such as an apartment or small house. The good closure permits temperature, light, and humidity to generate the perfect atmosphere for sexing plants, flowering or sprouting seedlings.
Key features:
Light proof –No light escape from the grow tent. You get HPS grow light, MH bulbs and HID lighting to make the ideal lighting atmosphere for healthy plants. There's no leakage of light since the observation window comes with a light-tight seal.
No need for tools to assemble. Simply make sure that all the rubber feet face the same direction. You can dismantle for relocation or cleaning.
It comes with a garden tool bag, an observation window, and two adjustable hangers. You also get one detachable floor tray, which holds water for three days without leakage with this purchase. There's also a two-year warranty and a return or refund can be negotiated.
It's perfect for growing plants indoors in a small house or apartment. Good enclosure permits the right temperature, humidity, and light for flowering, seeding plants and seedlings. Ideal for vegetable lettuce, pepper, tomato plants, cilantro, e.t.c.
Great ventilation. The ventilation openings of this grow tent can handle circulation of air by the cables and exhaust fans. This enables better air circulation, light, and heat for great indoor gardening.
Click here to read more reviews and check price
---
Water culture system
There are various types of hydroponic systems you can grow plants in, which include aeroponic systems, NFT systems, drip systems, ebb-flow systems, a lot more.
Water culture systems, where plants float directly on top of water whilst the nutrients are absorbed by the downward growing roots, are the most simplistic and effective.
Choose a growing medium
You have lots of media options to select from, which include sand, pine shavings, coco fiber, river rock, rockwool, vermiculite, and many more.
These types of options have advantages and disadvantages; however, choosing any one of them will let you grow lettuce without an issue. The most widely used medium option is Rockwool and is both porous and sterile.
If you choose Rockwool, be cautious to keep it from getting too saturated. It can result in root rot, stem rot, and root suffocation. Another widely used choice is grow rock, which holds moisture well and has a neutral pH.
You can reuse it if cleaned thoroughly, which can be good for growing hydroponic lettuce at home; however, it may be tiresome on a bigger scale.
You should get a container that is going to function as a nutrient reservoir
Buy a big storage container to use as a nutrient reservoir for your lettuce hydroponics. Select a container with a big surface area, but also ensure it has a depth of at least 8″ so that the plant roots can grow downward without difficulty.
You should not use a metal container as your nutrient reservoir since they can oxidize and corrode, emitting chemicals that can interfere with the nutrients supply to your plant.
Lettuce Seed starting
As lettuce seeds age they get less viable, and the rate of germination decreases incredibly. Make sure you use seeds, which are packaged for the current growing season.
Starter cubes should be moistened.
Place the seeds into the cubes holes. You will require about five seeds per cube, expecting that a few will not germinate and the ones that are weak can be weeded out afterward.
They need to be put on a tray and watered every day with straight water without any nutrient solution till germination and sprouting starts, which has just to be a couple of days. After the seeds have sprouted, you can use 1/2 strength solution.
As soon as the seedlings are germinating, thin out the additional seedlings leaving in each cube lettuce seedling that looks the fittest. A few of the thinned out lettuce plants might be ideal for transplant elsewhere. When roots start to appear, and seedlings reach a height of 2 to 3″, with three to four true leaves, your seedlings are all set to leave the nest and go into the setup. Keep in mind that if you chose to use transplants from soil be totally certain any soil sticking to the roots is washed off before you place the plants in a hydroponic lettuce system.
Lettuce plantings have to be staggered -roughly about three-week intervals so as to guarantee a constant harvest.
Lettuce needs quite cool temperature ranges for germination. The pre-germination phase has to be around approximately 40 °F. Once the hydroponic lettuce seeds show the smallest indications of sprouting, you should put them in temperatures of about 65°F.
Below we have reviewed a kit that will make it easy for you to grow lettuce at home.
AeroGarden Salad Greens Mix Seed Pod Kit (7-Pod)
AeroGarden Salad Greens Mix Seed Pod Kit, 7 pod
INCLUDES SALAD GREENS SEED KIT - 7 pre-seeded pods, featuring popular lettuce...
PLANT TO PLATE – Non-GMO seeds; No herbicides; No pesticides. Harvest lettuce...
COMES WITH EVERYTHING - Also includes a 3 oz bottle of patented, specially...
This product takes just a few days to germinate with every day harvests in less than 3 weeks. You can plant and enjoy fresh, mouth-watering, lettuce throughout the year.
It's easy and fun planting the Seed Pods. Take the pre-seeded grow pods and insert in the garden, add nutrients and water. Most plants will continue producing a steady harvest for approximately 180 days and longer.
Seed Pod Kit has:
Grow Domes for best possible plant growth
Has patented, specially formulated Liquid Nutrients
Step by step growing instructions
The Custom Salad 7-Pod Seed Kit comes with: your choice of seven pre-seeded pods, twelve varieties to select from
Features:
Also the Aerogarden comes with growing guide with step-by-step instructions, grow domes for optimal germination and patented, and specially formulated Liquid Nutrients
100% germination guarantee – if a Seed Pod does not germinate, you can return it for a free replacement
No pesticides. No herbicides.
Transplanting your hydroponic plants:
The moment the lettuce seeds reach the 2-3-leaf stage (that's from fourteen to twenty-one days) they are ready for transplant. Take care not to set seedling cubes or trays with plants on non-sterile surfaces like the ground since this might introduce diseases like Pythium.
You will find that during transplanting multicubes are broken apart into individual cubes. The cube with its seedling is put into the hydroponic lettuce production system of raft culture boards or NFT channels based on the system used.
Take care not to damage the roots of plants during transplanting because such damage will make the plant susceptible to disease infection. It is advisable to transplant the plant in the late afternoon to prevent them becoming stressed in the heat of the day under high UV conditions.
The transplant will begin to adapt to the new location at night and roots will start to grow into the solution below. Make sure the plants base is touching the flow of nutrient solution below when transplanting.
By doing this, the solution is going to be soaked up by the base of the cube to ensure that it stays moist. Within a couple of days, the roots will extend from the cubes into the solution causing the plants to germinate vigorously.
Best lighting for hydroponic lettuce

Lettuce grows up vigorously with easy fluorescent lighting. It would obviously grow far better with the more expensive lighting specifically created for hydroponics, like HID and some of the latest LED grow lights for indoor plants. However, regarding cost-effectiveness, from the viewpoint of the small-scale grower, fluorescent lighting is the best.
No bottom heat is needed to germinate lettuce seeds. They are cool weather crops, so too much heat can, in fact, prevent or delay germination.
Hydroponic system setup
Use a kitchen knife to cut the four polystyrene panels, sizing them so as to fit in an orderly stack over the top of the shallow plastic container. Place a mark on one polystyrene panel using guide marks for drilling the holes, which hold the net pots. Space the guide marks 12″ apart using a ruler and marker, in staggered rows 8 " apart. You can start 4″ from the edge. A 2 x 4-foot panel usually holds twenty-four holes.
Use a 2″ hold-saw drill bit to bore the holes, utilizing the first panel as a guide-model to create similar cuts in the remaining three panels of polystyrene. Then, stack the 4 panels on top of one another, aligning the bore holes. Place a net pot into all the holes.
Use clean water to fill the plastic container. Make sure you leave about one inch of air space between the bottom of the polystyrene panels and the top of the water, making oxygen accessible to the plants. You should use water to dissolve the ready-mix solution thoroughly. Rest the pots and panels on the plastic container.
Carefully take out the lettuce seedlings from the plug trays, carefully sliding them into your palm one by one. Don't pull the delicate stalks as it could kill the lettuce. Use your fingers to gently loosen and straighten the roots, putting one seedling in each net pot.
To ensure that the roots reach the solution below, you should gently push them through the slats. When the seedlings get to a height of 2 inches, which is two to three weeks after planting in the soilless medium, they are now ready for the solution.
Look for a sunny location and place the lettuce under florescent lights, offering at least fourteen hours of light every day. Frequently examine the solution for indications of evaporation, while maintaining the one-inch air space by replacing any lost water. You should not add extra solution. The period from germination to maturity is usually 5 to 6 weeks. After harvest, utilize the spent nutrient solution to water other house or garden plants.
Things you will require
2" net pots
Polystyrene panels (1" thick)
Soilless growing medium
Water
Shallow plastic container, 4 to 6 " deep
Nutrient solution
Ruler
Marker
2" hole-saw drill bit
Plug trays (3/4 ")
Florescent lights
Tips:
When you harvest lettuce with the roots attached, it will prolong storage life by two to four weeks.
To prevent getting water mold such as Pythium or Phytophthora in your hydroponic lettuce system, use bleach to sanitize the tray between plants. If the lettuce gets infected, the plant is a loss.
Make your own net pots by cutting ½" slats in the sides of 2″ plastic pots. You should leave a rim near the top that's 2″ wide for a stable set up structurally.
Harvesting hydroponic lettuce
The number of days it will take until you can harvest the lettuce will depend on a few factors. First, this will depend on what type you are growing. Romaine takes up to 85 days. Bibb and Loose leaf lettuce can take 45 to 55 days.
Secondly, it has to do with preference. Growing lettuce indoors hydroponics lets you manage the environment and prolong your harvest. You can harvest when you are ready to eat, allow it to it grow back, and then harvest once more.
The majority of hydroponic lettuce production systems are created around two ideas, either the floating raft system or the nutrient flow technique (NFT) system. The floating raft method is of particular interest since it is very affordable and can produce a lot of hydroponic lettuce.
One of the major issues with raft systems is that the hydroponic lettuce nutrients solution is continually stagnant and will require that you use pumps to circulate water and produce important aeration. If the roots are not getting the precious oxygen, floating raft systems experience substantial loses of crops in the form of nutrients, dry weight, etc.
Below are some types that work well in hydroponics and with indoor artificial lighting:
Royal Oak Leaf is a darker green variety of lettuce that does extremely well in hydroponic growing systems and is also resistant to heat.
Tango grows perfectly in cooler environments only.
Red Fire is a deep red, loose leaf variety that's ideal for both warm and cool climates.
Green Ice is a variety of green loose that offers a long picking season.
Hydroponic romaine lettuce also does well though it usually takes a little bit longer to attain maturity. It's just as simple to grow hydroponic romaine lettuce as with any other variety of lettuce.
Actually, if you are living in warmer environments, this lettuce variety is the ideal option as romaine lettuce are more heat resistant compared to any other lettuce variety.
When it is time to purchase hydroponic lettuce seeds, and you would like to get the most out of both growth and taste. You need to select a variety, which is perfect for your hydroponic lettuce system, the environment it is in, and the taste you are going for. Bibb lettuce is a great choice. It looks great, sells well, and tastes great.
Below are 4 varieties of bibb lettuce to think about:
Yugoslavian Red Lettuce
This bibb lettuce variety not only looks wonderful but tastes great. It features red to purple-spotted throughout its leaves. It is ready for harvest in only 55 days and has a mild buttery taste.
Rex Lettuce
This lettuce variety isn't recommended for outdoors; however, is perfect for growing lettuce indoors hydroponics. The lettuce was designed for hydroponic growing. Its thick leaves have a high resistance to mildew and is also tolerant to tip burn.
Burpee Bibb Lettuce
This lettuce variety is considered "The sweetest bibb lettuce ever." It takes a bit longer to mature than other varieties.
Butter Crunch Lettuce
This variety is a must grow; there is a good reason why it is one of the most grown lettuce types grown hydroponically. Its "butter" leaves store well, is crisp, and it is recognized for its rich flavor.
Tips for growing lettuce indoors hydroponics
Hydroponics is a simple way to grow lettuce plants.
To simulate the sun, grow-lights should be timed to run 12 hours on and 12 hours off.
The shallow roots of lettuce are kept evenly moist with hydroponics.
For newbies, invest in a timer and indoor grow-lights. If you want a simple set up, 4 CFL lamps should be perfect.
Most gardens skilled with this system suggest selecting the ebb and flow methods using Rockwood cubes for top results.
As a "green" savings, select an output equal to a 60watt light bulb, though, the CFL lamp only consumes 15 watts.
A primary reason this vegetable gardening technique works so well is that lettuce should retain moisture to grow successfully.
Best nutrients for lettuce growing

Since there's no soil for growing lettuce indoors hydroponics to take the nutrients and minerals that they require; you don't have to be reasonably precise with your hydroponic lettuce nutrients, since this is what has the most impact over how nicely the lettuce will grow.
If you are new to everything, then it will be advisable to buy pre-made solutions that are very user-friendly.
No products found.
You just require the right quantity of water to a measure of the solution and you are set. But it is possible to make your own nutrient solutions if you want.
Extra nutrients
To provide your lettuce plants the best opportunity, most hydroponic growers will from time to time add a handful of calcium nitrate and Epsom salt to the pre-made solution, at a concentration of about a teaspoon to a gallon (dissolved into a cup full of water then mixed into the main container.)
This will help guarantee a sufficient supply of magnesium that can be used up faster than the other minerals.
N.B: When yellowing of leaves is detected, it's a sign of lack of magnesium.
Offer the tank a mixture of water and hydroponic lettuce nutrients
Lettuce has to be grown fast to get best results. It needs high quantities of potassium to germinate well. Some varieties of lettuce are nitrogen sensitive to nitrogen and easily acquire leaf tip burn when the levels of nitrogen are excessive.
Magnesium and calcium sulfate are good for lettuce, and since they are not available in the hydroponic nutrient mixes, you have to add them separately to the hydroponic solution.
Deficiencies in magnesium and calcium often take place at the same time. So you need to use magnesium or calcium to supplement your solution. Under warm environments with high illumination, lettuce plants can be forced to grow fast with the use of a high solution of nitrogen.
Under lower levels of light, like fluorescent lighting, levels of nitrogen and potassium have to be decreased. Some varieties of lettuce are more sensitive to nitrogen than others, so ensure that the hydroponics lettuce nutrients that you buy are for the right type of lettuce.
Hydroponic lettuce fertilizer is available in different types: powdered and liquid. If you are just beginning, you most likely should choose something less stressful (i.e., a difficult to make errors with) such as a liquid solution. While this kind of solution is a little more costly, do not forget the importance of your time.
Powdered types are good for commercial hydroponic growers since they are cost-effective in large quantities; however, take a little more expertise to perfect. Lettuce needs a carefully created nutrient solution, or hydroponic lettuce fertilizer, to grow optimally.
Selecting the best nutrient solution is important to the health of the hydroponic lettuce system and production. There are various kinds of hydroponic systems that you can grow plants in, which include aeroponic systems, NFT systems, drip systems, ebb-flow systems, and many more.
Water culture systems, where roots of plants grow down and absorb nutrients while plants float directly on top of water, are recommended and simple. On an industrial level nutrient film method is the best hydroponic system for lettuce.
What is nutrient film (NFT)?
This is a system to grow plants hydroponically, which involves a thin film of liquid nutrients, which flow over a plant's roots in a recirculating system.
It often consists of the plants being placed in troughs and put on a table or rack at such an angle that the water will flow down the trough, then out into a common drain line that drains back to the tank.
When the system is correctly installed, you'll have continuous movement of the hydroponic lettuce nutrients solution with no pooling in the trough. In case the solution pooled up would not permit the right exchange of oxygen through the roots, it will lead to the plant being stressed.
Advantages of nutrient film technique NFT
Overall, a grower will use NFT system over others because of their flexibility, maintenance needs and also low-cost. But there are lots of other benefits to growing in the nutrient film technique:
Very expandable and modular
Simple to see the health and quality of the root
Prevents the need to utilize lots of growing media
Recirculating, so little contamination of groundwater
Constant flow prevents salt accumulation in root area
Low consumption of nutrient and water
Disinfecting setup and roots is easy
Ebb and Flow
This system features a submersible pump connected to a timer, a reservoir, a plant tray and the needed hoses to move the water from the tank to the plant tray and back again.
Ebb and flow also, better known as flood and drain, functions by continually filling the water in the plant tray and then letting it drain back into the tank.
The plant tray is positioned higher than the reservoir to ensure that gravity does the work of draining it. Plants might be planted directly into media in the plant tray or kept in individual pots.
Raft System
The raft system is one of the best hydroponic system for lettuce, basically, a tank filled with nutrient-rich water with plant life floating on top. Just about anything that holds water and is four or more inches deep will work.
You can use a wooden frame lined with plastic, a child's wading pool or a plastic storage bin to start out. Place your lettuce plants in holes cut in a one-inch thick piece of polyurethane foam and float it on the water.
Then place an aquarium-type an aquarium-kind stone in the water and offer oxygen to the roots by adding an air pump to aerate the water.
Managing diseases and pests
Prevent water-borne molds by sterilizing your equipment
If you're having problems with water-borne molds and other diseases, sanitize your equipment using 2 percent bleach solution or even an industrial sanitizer to sterilize.
Sterilize all tanks, reservoirs, pots, and any other equipment that has or supplies water that'll come into contact with the lettuce. You should replace any hydroponic lettuce production media.
Reduce direct sunlight to prevent the growth of algae
Algae often thrive in the damp environments of a hydroponic garden. But algae needs direct sunlight to grow. In case your lettuce is subjected to direct sunlight at daytime, place a shade over the lettuce plants.
Keep away insect pests using sticky traps and screens
Ensure any close by windows is protected with a fine-mesh insect screen. Examine the screen for tears and holes. Any vents also have to be screened. Suspend up fly tape to capture any flying pesky insects, which manage to get through.
Make sure there's proper circulation of air to prevent mildew and bacteria.
Hydroponic gardens need to be well aerated to help the plants get carbon dioxide they require and prevent the growth of bacteria and molds. Leave a window or door close to the plants, or think about installing a vent with an exhaust fan if you're growing the lettuce in an enclosed area.
Set up an oscillating floor fan close by or place your hydroponic garden under a ceiling fan, and set it on low. So you're considering growing your own hydroponic lettuce?
You should since it is mouth-watering and you can generate income as well. Lettuce is most likely the simplest vegetable to grow hydroponically as well.
Here are some reasons why growing hydroponic lettuce is important
Hydroponic lettuce also grows quicker compared to other lettuce. This is mostly because the roots don't need to spread out looking for nutrients in the soil. This is an additional benefit, meaning you'll make money in a short time.
You won't be passing on any sort of soil-borne diseases to your lettuce that's a real issue for most gardeners.
You can grow the lettuce anywhere bedroom, greenhouse, conservatory, rooftop, garage, window ledge or corridor.
As soon as the initial expenses and installation have been covered, operating expenses will be about 20 percent lower with hydroponic lettuce.
If you space out planting your initial seeds by one week for four weeks, you will have long-term lettuce yields. The Lettuce takes 4 weeks to grow.
You will not need to kill any soil loving pests so you will not have to purchase any costly pesticides. For that reason, your lettuce will stay organic.
Hydroponic lettuce is likely to grow an average of 40 percent more than other soil plants. This is simply because you have manipulated the growing condition to be suitable for lettuce. Lettuce will also have access to all the nutrients they require.
Maintenance time is reduced to great extent. You do not have to water hydroponic lettuce since all the nutrients are already there and weeding doesn't exist with hydroponic plant growing. All you will need to do is pick your lettuce as soon as it is ready.
As you're not growing your lettuce in the soil, you will not have that soil taste that's simply so difficult to wash out.
Last update on 2023-03-11 / Affiliate links / Images from Amazon Product Advertising API